Characteristics and installation precautions of dry purifier | particle catcher
---
Precautions for installation of particle trap 1) When the tail gas purifier works, the shell surface temperature can reach 300-400 ℃, so it is required to keep a certain space distance between the pur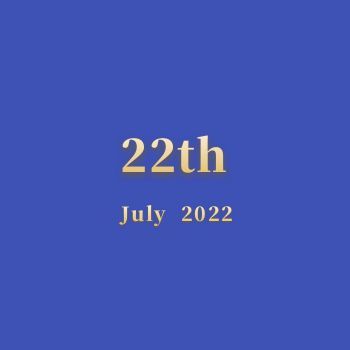 1、 Characteristics of particle trap:
1. Tail gas treatment meets national standards
For the first black smoke of the diesel generator set during cold start and the pollutants discharged during operation, PM particles and Ringer blackness are below grade 1.
2. Easy regeneration
The standby diesel generator set has short operation time and low exhaust temperature, so online regeneration cannot be realized. According to the use characteristics of the standby generator, we adopt the withdrawable unit design, which is convenient for disassembly, cleaning and regeneration. It has great advantages over the traditional regeneration by high-temperature furnace combustion or high-pressure air blowback in the market.
3. No waste, no secondary pollution
No high-temperature combustion regeneration, ordinary tap water cleaning, and truly realize zero energy consumption and zero secondary pollution
4. Low comprehensive cost
It is characterized by convenient installation, low altitude emission, no occupation of the ground of the machine room, long service life (the same life as the diesel engine), convenient maintenance and other significant characteristics, and the comprehensive calculation shows that the input cost is low.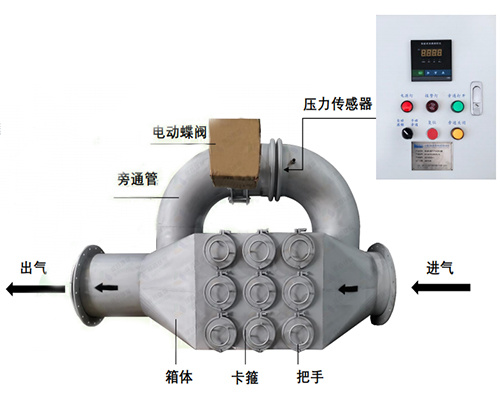 Precautions for installation of particle trap
1) When the tail gas purifier works, the shell surface temperature can reach 300-400 ℃, so it is required to keep a certain space distance between the purifier and other parts, especially the fire-fighting facilities in the generator room. The fire detection rod will alarm when it is above 75 degrees, and the sprinkler head will be turned on at the same time, so the exhaust gas purifier installed indoors needs to be insulated outside the shell. When the temperature of the exhaust port reaches 200-300 ℃, it should be far away from the pedestrian aisle to avoid high-temperature gas from hurting the human body;
2) During the disassembly and cleaning of the filter element, be careful to prevent the loss of the high temperature resistant graphite gasket at the rear end of the carrier;
3) According to the requirements of the working characteristics of the purifier, customers must purchase high-quality diesel oil that meets the latest version of the national standard GB 17930 automotive diesel oil or GB 252 general diesel oil from formal channels as fuel;