What harm do pollutants in engine exhaust do to human body?
---
What harm do pollutants in engine exhaust do to human body?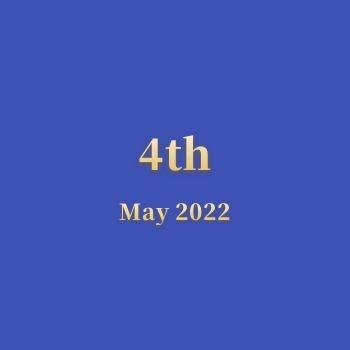 CO (- carbon oxide) is the product of incomplete fuel combustion. When the engine mixture is too rich or the combustion quality is poor, C0 is easy to be generated and discharged from the exhaust pipe.
After entering the human body, carbon monoxide can combine with hemoglobin to form carboxyhemoglobin. When hemoglobin combines with carbon monoxide, it will lead to poor binding ability between hemoglobin and oxygen, resulting in hypoxemia. When the concentration of carbon monoxide is high, it can also produce respiratory inhibition on the human body. Patients can slow down their respiratory rate, which will also lead to hypoxia of brain cells. The harm of carbon monoxide to human body is mainly caused by hypoxia of brain cells. In severe cases, it can lead to brain edema, and the patient's life will be in danger. Mild carbon monoxide poisoning, patients can be manifested as dizziness, dizziness, headache and so on. Moderate or severe carbon monoxide poisoning, the patient can have blood pressure increased first and then decreased, heart rate increased or arrhythmia, and in severe cases, the patient can have irritability or coma. For severe carbon monoxide poisoning, patients can become unconscious and even die within a few hours. After carbon monoxide poisoning, the patient should be immediately separated from the poisoning environment and actively given hyperbaric oxygen and other treatment methods.
Insufficient combustion of diesel engine.
The harm of fine particles is greater, because the smaller the diameter, the deeper the part entering the respiratory tract, and the deposition on the alveoli will interfere with the gas exchange of the lungs, damage the alveoli and mucosa, cause chronic fibrosis of lung tissue, lead to cor pulmonale, aggravate asthma, and cause a series of diseases such as chronic nasopharyngitis and chronic bronchitis, which is particularly harmful to children and the elderly.
NOx (nitrogen oxide) is formed by the reaction of N2 and O2 in air under high temperature and high pressure.
In general, when the pollution is mainly nitrogen dioxide, the damage to the lung is more obvious, and in serious cases, the lesions dominated by pulmonary edema can appear. When there is a large amount of nitric oxide in the mixed gas, the formation of methemoglobin is dominant. At this time, the poisoning develops rapidly, and the symptoms of methemoglobinemia and central nerve damage appear. Mainly no and NO2. High concentration of no can cause central nervous paralysis and spasm; No2 has a special pungent

odor, causing pulmonary edema and unique occlusive fibrobronchitis.
power generation emission
power generation pollutants
generator ultra-low emissions
three-way catalytic converter
turbine exhaust treatment
generator emission reducing
NOX Monitoring Instrument
Carbon monoxide detectors
particulate oxidation catalyst
Particle Oxidation Catalyst
catalytic reduction reaction
Catalyst

emission control
CHP/ CCHP

exhaust control
generator

exhaust treament
fluegas

Emissions Solutions
regeneration

Tier4 Emission