SCR denitration technology |working process of diesel generator set exhaust SCR denitration system
---
For the treatment of NOx in engine exhaust, GRVNES environmental protection design team, based on years of practice, found that some diesel engines will have fuel injection in the exhaust pipe at the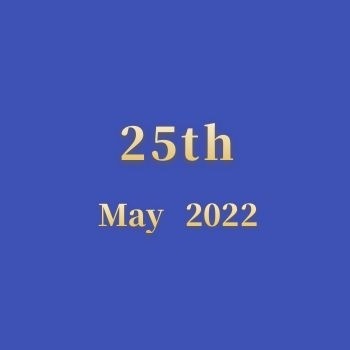 1、 Production mechanism of NOx in diesel engine
One of the main pollutants emitted by diesel engine is nitrogen oxides (NOx), which will not only produce acid rain, endanger plant growth, but also destroy the central nervous system of human body. Therefore, NOx is one of the main control indicators of diesel engine emission. China's previous awareness of environmental protection lags behind, especially the lack of treatment funds, and the treatment of NOx is very limited. With the development of China's economy and the strengthening of environmental protection awareness, environmental protection has become a heavy task at present and in the future.
There are two reasons for the formation of NOx in the fuel combustion process of the engine:
Nitrogen in the air supplied for combustion reacts with oxygen in the combustion air at high temperature to generate NOx.
The nitrides organically combined in the fuel are thermally decomposed in a high-temperature flame and further oxidized to form NOx.
2、 Urea SCR denitration (treatment of NOx and NOx) technology is adopted
Selective catalyst reduction (SCR) controls NOx in generator tail gas. NH3 or urea (usually urea aqueous solution with mass ratio of 32.5%) is used as reducing agent to reduce NOx to N2 and H2O under certain temperature and catalyst. It is called "selective catalytic reduction" because NH3 selectively preferentially reduces NOx without reacting with O2 first; Ammonia escape catalyst. An exhaust after treatment device of internal combustion engine, which is installed at the rear end of SCR and reduces the ammonia (NH3) leaked from the exhaust at the rear end of SCR through catalytic oxidation. SCR denitration technology is widely applicable to the treatment of excessive ammonia oxides in the tail gas of biogas generator units in the field of biogas power generation, such as food factories, garbage landfills, starch plants, sewage plants, kitchen waste landfills, chemical fertilizer plants, pharmaceutical factories, farms and so on. SCR denitration technology has high denitration efficiency (up to more than 98%) and can meet strict emission requirements.

3、 Working process of GRVNES Environmental Protection grvnes engine flue gas SCR denitration system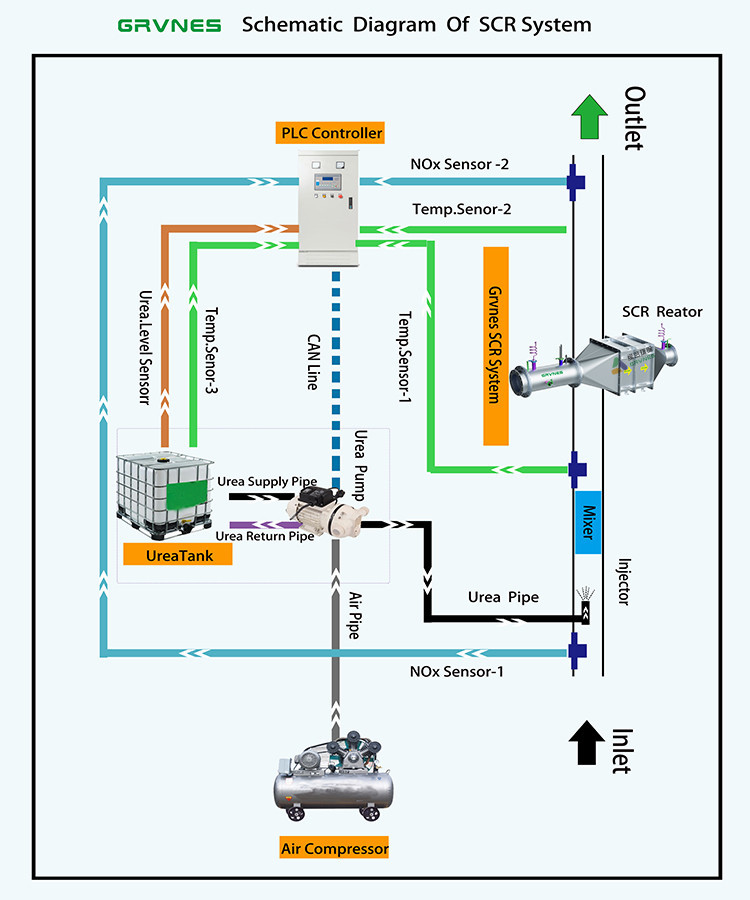 For the treatment of NOx in engine exhaust, GRVNES environmental protection design team, based on years of practice, found that some diesel engines will have fuel injection in the exhaust pipe at the beginning of startup, and the diesel will cover the doc or SCR catalyst, which will weaken the role of the catalyst. Therefore, an oil-gas separator is specially developed to separate the fuel and waste gas as much as possible to ensure the effective working performance of the catalyst. At the same time, the control system can be developed according to different brands of internal combustion engines.