SCR denitration| treatment of nitrogen oxides in the tail gas of biogas generator in livestock and poultry farms
---
China's existing breeding bases use livestock manure to generate electricity and process the residues in production into organic fertilizer. The whole treatment process does not require additional ene
though animal manure is a kind of pollutant, its inherent characteristics make it also a valuable resource. Different from many industrial pollution sources, livestock manure contains not only rich organic substances, but also a large number of elements required by crops, such as nitrogen, phosphorus, potassium, etc. when applied to farmland, it plays an important role in improving soil fertility, improving soil structure, and strengthening soil sustainable production capacity. Livestock manure is a kind of fertilizer resource.
China's existing breeding bases use livestock manure to generate electricity and process the residues in production into organic fertilizer. The whole treatment process does not require additional energy consumption, and the pollutants are zero discharged. This is a great business opportunity for industrial development. Using livestock manure to generate electricity can not only solve the problem of environmental pollution, but also turn waste into treasure. More importantly, it can also develop downstream industries and form a circular industrial chain. Livestock and poultry manure contains a large amount of organic carbon. The biogas produced by anaerobic fermentation of livestock and poultry manure with agricultural wastes such as straw not only solves the problem of livestock and poultry manure pollution, but also provides clean and safe energy for farmers, which can solve the fuel shortage in rural areas and the energy utilization problem of burning a large number of straw. Animal manure is also a fuel resource.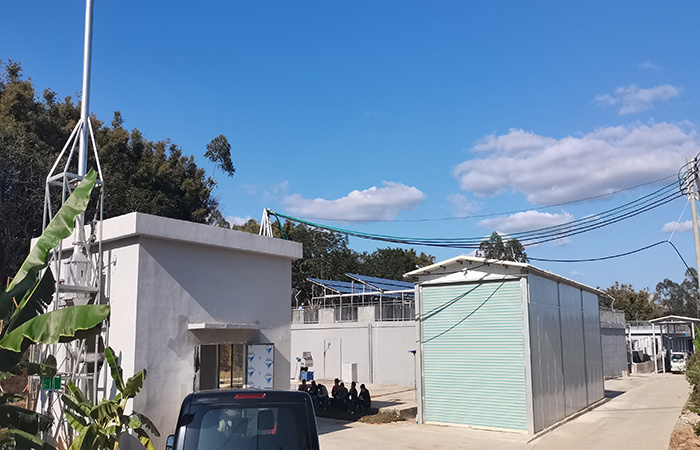 Combined with our practical experience, we undertook the project of a pig farm in Guangzhou and customized the treatment of nitrogen oxides in the exhaust gas of biogas generator in the feces of biogas farm for its pig farm.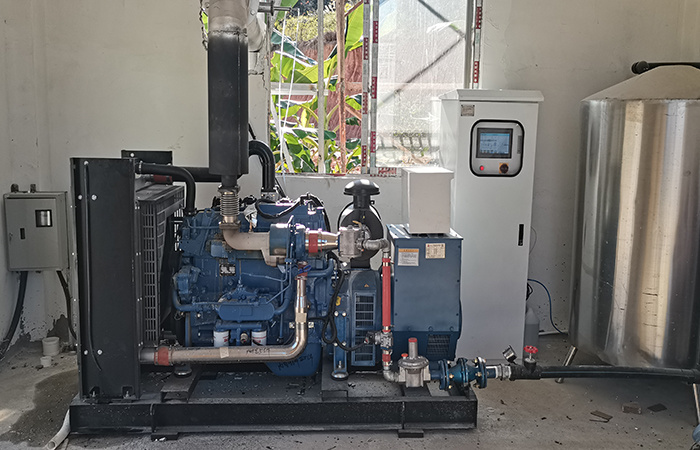 Selective catalytic reduction (SCR denitration technology) is used to control NOx in diesel or gas engine exhaust. NH3 or urea (usually 32.5% urea aqueous solution by mass) is used as reducing substance. Under the condition that O2 concentration is more than two orders of magnitude higher than NOx concentration, under the action of certain temperature and catalyst, NH3 is used to reduce NOx to N2 and H2O. As NH3 has high selectivity, NOx is preferentially reduced without reacting with O2 first, Therefore, it is called "selective catalytic reduction". For excess NH3, a certain amount of ammonia escape catalyst (ASC) of this example is coated on the end of SCR carrier to ensure that NH3 reacts with 02 to generate N2 and H2O, so as to avoid secondary pollution caused by NH3 leakage.
Through the treatment effect of nitrogen oxides in the tail gas of our biogas generator, we can understand and observe the parameter changes in the tail gas post-treatment system of the generator set, and the treatment effect is very obvious.